Art, music, design and fashion have surrounded my experiences with family, friends and contemporaries. This series, "A Long Strange Trip" is the convergence of these defining factors, bridging decades and styles through the icon - shoe. And what better place to showcase, but at SoleAmour, a "shoetique" with locations in Winchester and Andover, MA
"Some Girls Women" 2018
11 x 14"
combined media, acrylic, paper on cradled wood panel
Several of my combined media paintings from the series "A Long Strange Trip" are on view at SoleAmour ( 17 Thompson Street, Winchester, MA ) during the month of August 2018.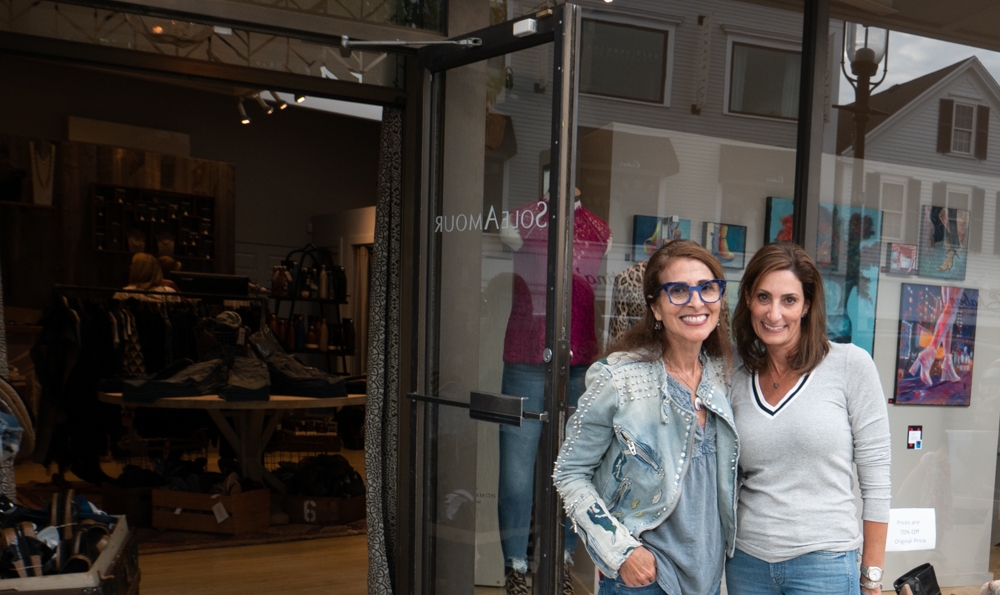 Standing with store owner Stephanie Sipley at SoleAmour, Andover where my paintings will hang for the month of September.
In September 2018 the "A Long Strange Trip Series" will be on display at the SoleAmour in Andover during Andover Day.